New Cummins X10 Engine
Things are never stagnant at Cummins and the latest news from the manufacturer comes in the form of an all new powerplant, the X10. The X10 diesel engine, slated to hit the market in 2026, is 10-liters in displacement and is designed to fill the gap between the X15 and B6.7L. Horsepower ratings range from 320 to 450HP based on usage. Torque ranges from 1000 lb-ft up to 1650 lb-ft. The new engine undoubtedly comes to market with the new 2027 EPA Emissions Standards in mind, which according to Cummins, the X10 is 100% compliant. First to get the new Cummins will be the European and North American markets, with more to follow. While we're sure it'll be several years until these engines need rebuilds, we look forward to seeing how they perform.
Source: Cummins.com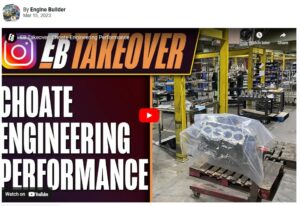 Engine Builder Magazine Visits Choate Engineering Performance
A few weeks ago we had a few visitors, Engine Builder Magazine stopped by the facility. Cass spent a the better part of two days showing them just how the shop runs. From tear down to balancing, build up and through manufacturing on the CNC's, the crew got to see everything. Keep an eye on their site for much more from their time at the shop, and check out the "Social Media Takeover" Cass did on the last day. If you've ever wanted to see inside our massive facility and get a glimpse at everything that happens on a day-to-day basis, this is your chance.
Source: https://www.enginebuildermag.com/2023/03/eb-takeover-choate-engineering-performance/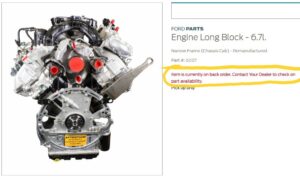 Ford's Back Order On 6.7L Power Stroke Parts and Engines
The struggle to find parts continues for Ford owners and shops everywhere. Ford 6.7L long blocks are now on backorder, and from what we've been hearing (which makes perfect sense), many parts are back ordered as well. This means if you've got a 6.7L Powerstroke in needs of repair, well it just might be down for a bit. Unless that is, you call us. We regularly build 6.7L long blocks which means, we keep a large supply of every part we need, in stock. Not only do we have parts in stock that most dealerships do not, we've got long blocks too. Don't let that 6.7L Power Stroke sit due to parts unavailability, give us a call so we can help get it back on the road.
Source: ChoatePerformance.com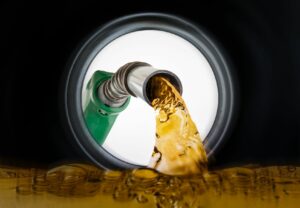 Diesel Prices Drop Nationwide
Just in time for the busy travel season, diesel prices are finally following gas prices in their downward trend. Just over three months ago the national average cost of a gallon of diesel fuel was at $5.26. According to the US Department of Energy, last months average fuel cost was $4.41. While the Department of Energy's report is not complete yet for this month (and their website doesn't show current averages) we're seeing fuel at a couple stations just barely below $4 locally and hearing reports that point to a national average closer to $4.30. No longer do we have to cringe when seeing that $1.50 difference between diesel and gas prices.
Source: https://www.eia.gov/dnav/pet/PET_PRI_GND_DCUS_NUS_M.htm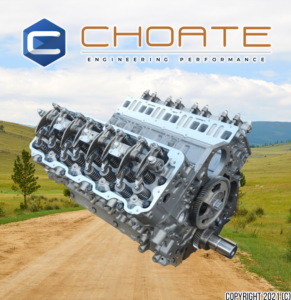 Duramax Long Blocks – Ready To Ship
Looking for a new Duramax engine for your 2006-2010 GMC or Chevy pickup? We've got them in stock ready to ship! These engines go through our full machine shop process ensuring the best quality product for your truck. Each engine receives cylinder boring/honing, line boring, deck surfacing, new pistons, fully rebuilt heads with all new applicable parts, and more. All that plus a perfectly balanced rotating assembly makes for a better-than-new engine that'll make your truck run like never before. Visit the link below for more info or give us a call today!
Source: ChoatePerformance.com